Switch It Up Campaign



People are always on the go and busy. Fast food seems like the easy solution. The Switch It Up Campaign addresses the effects of fast food on the mind and body. The goal is to educate people on the effects and promote healthy eating on the go through interactive learning and design. This environmental poster series, animated billboard advertisement, and clickable, prototyped website feature custom illustration and photography of sandwiches. This campaign gives consumers an opportunity to look at information in a digestible way to make healthier choices.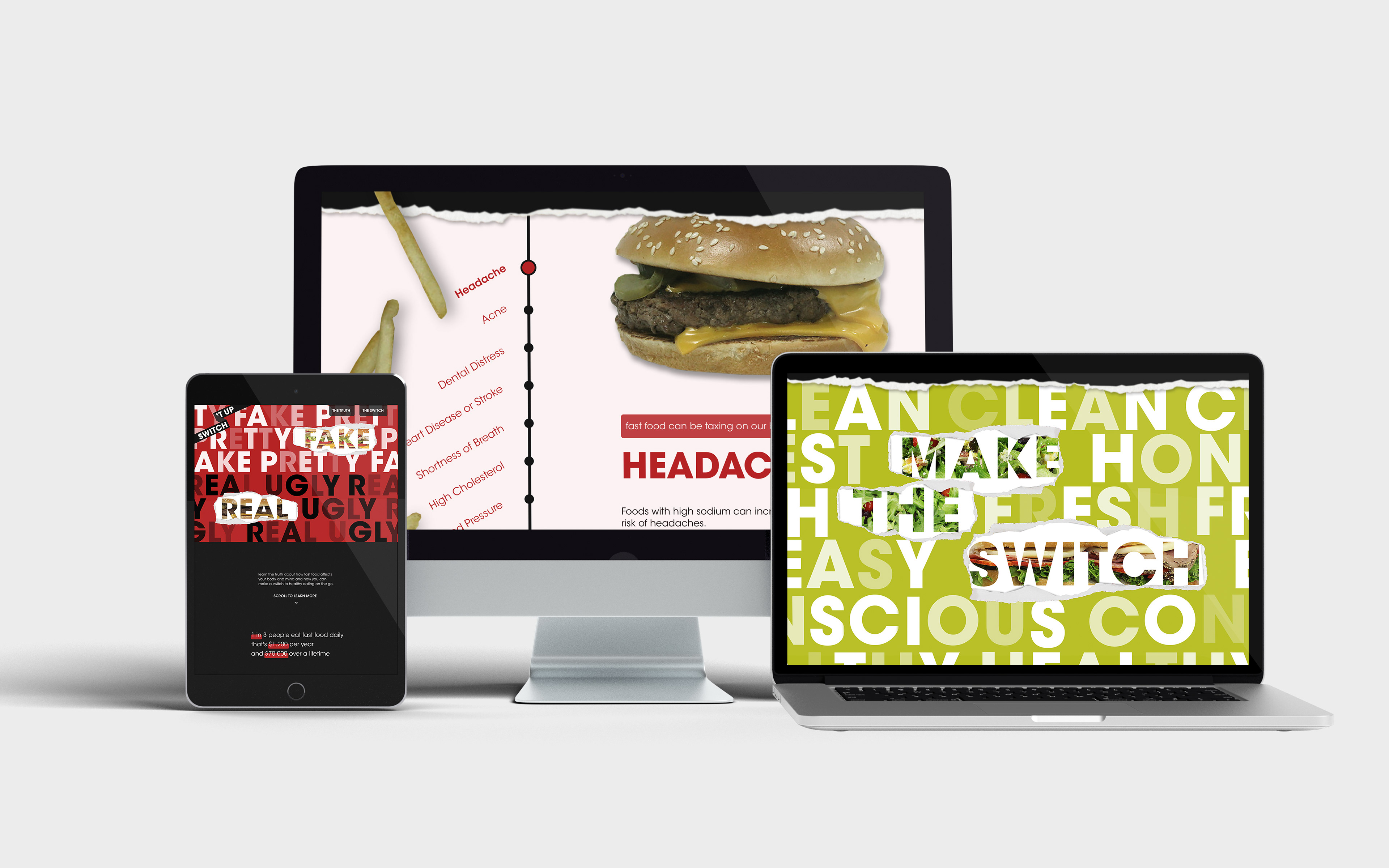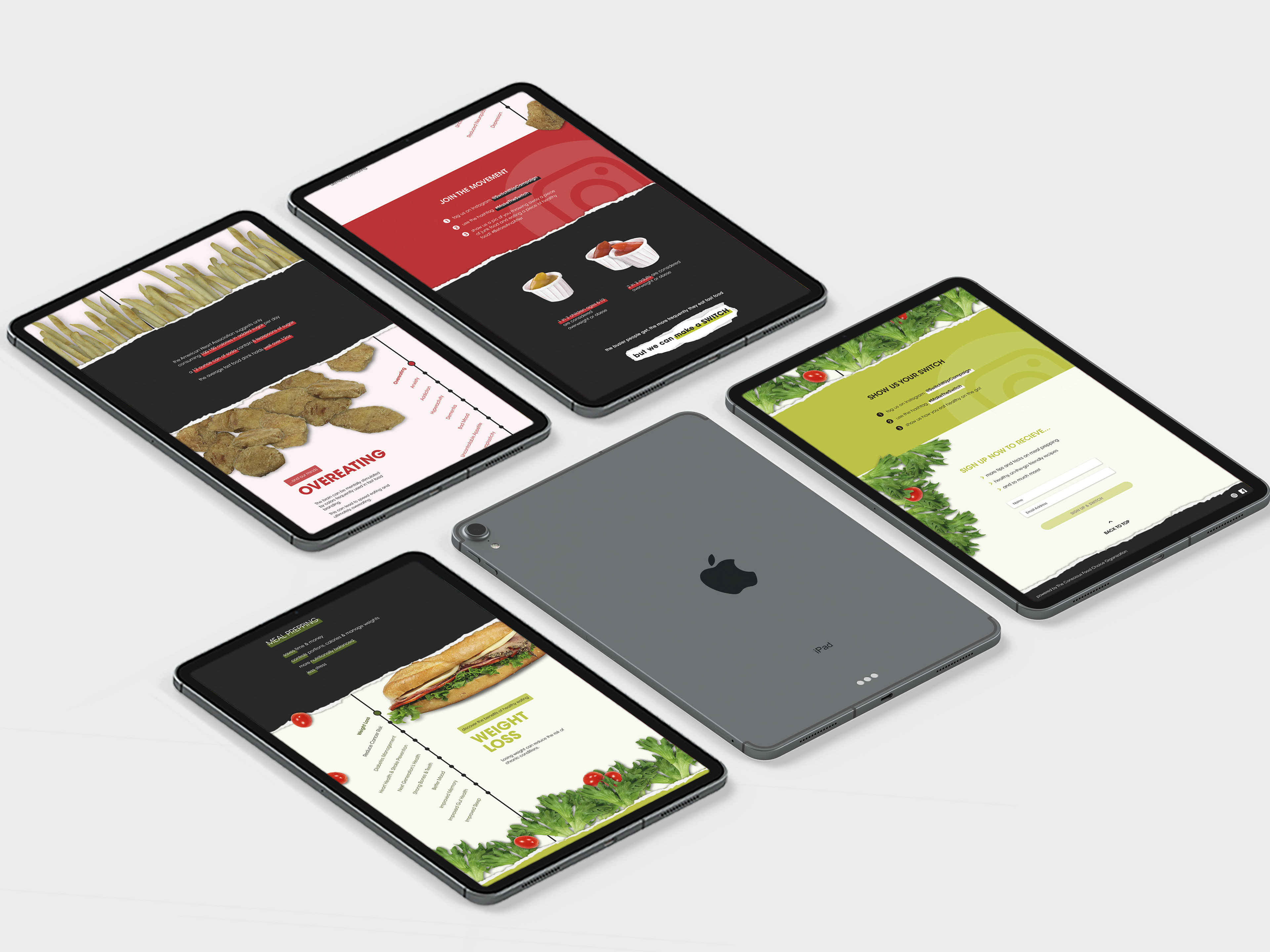 View and Test Out the Clickable Prototype for the Website
HERE
!
The website design went through many versions of sketches, low-fi wireframes, high fidelity wireframes and finally, the prototype!
Environmental Posters Series

The posters are a mix of photography, illustration, ripped paper effects, and Photoshop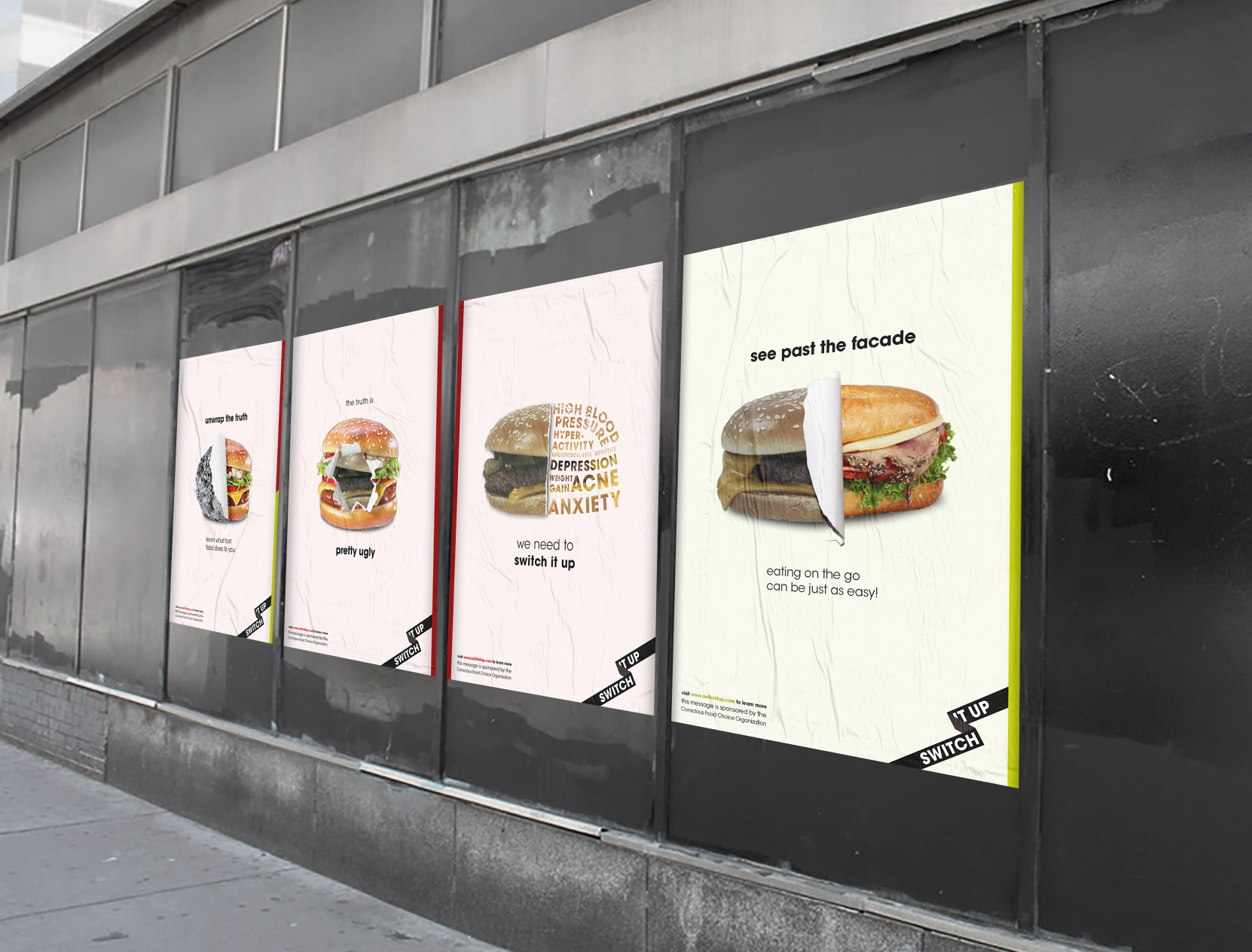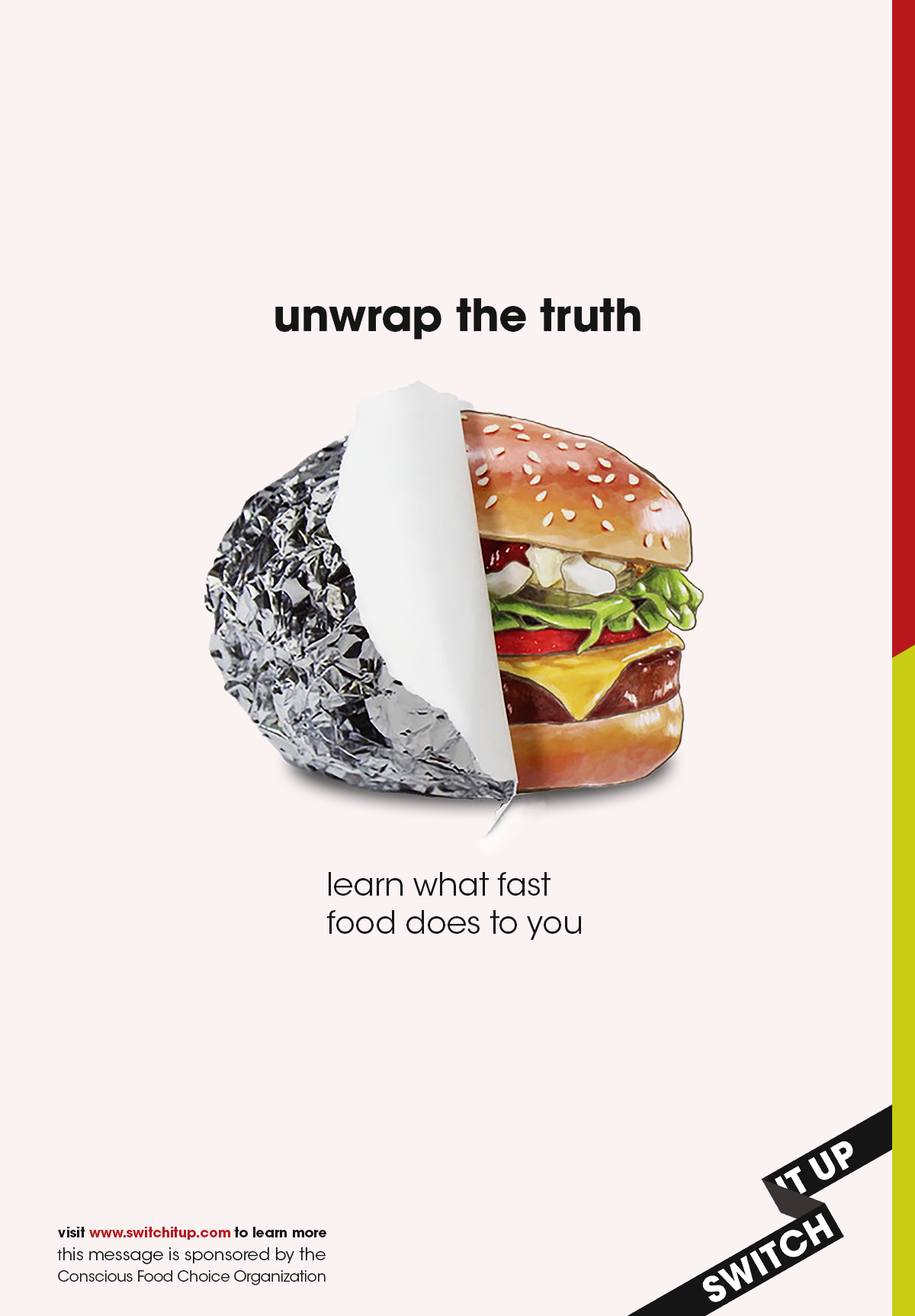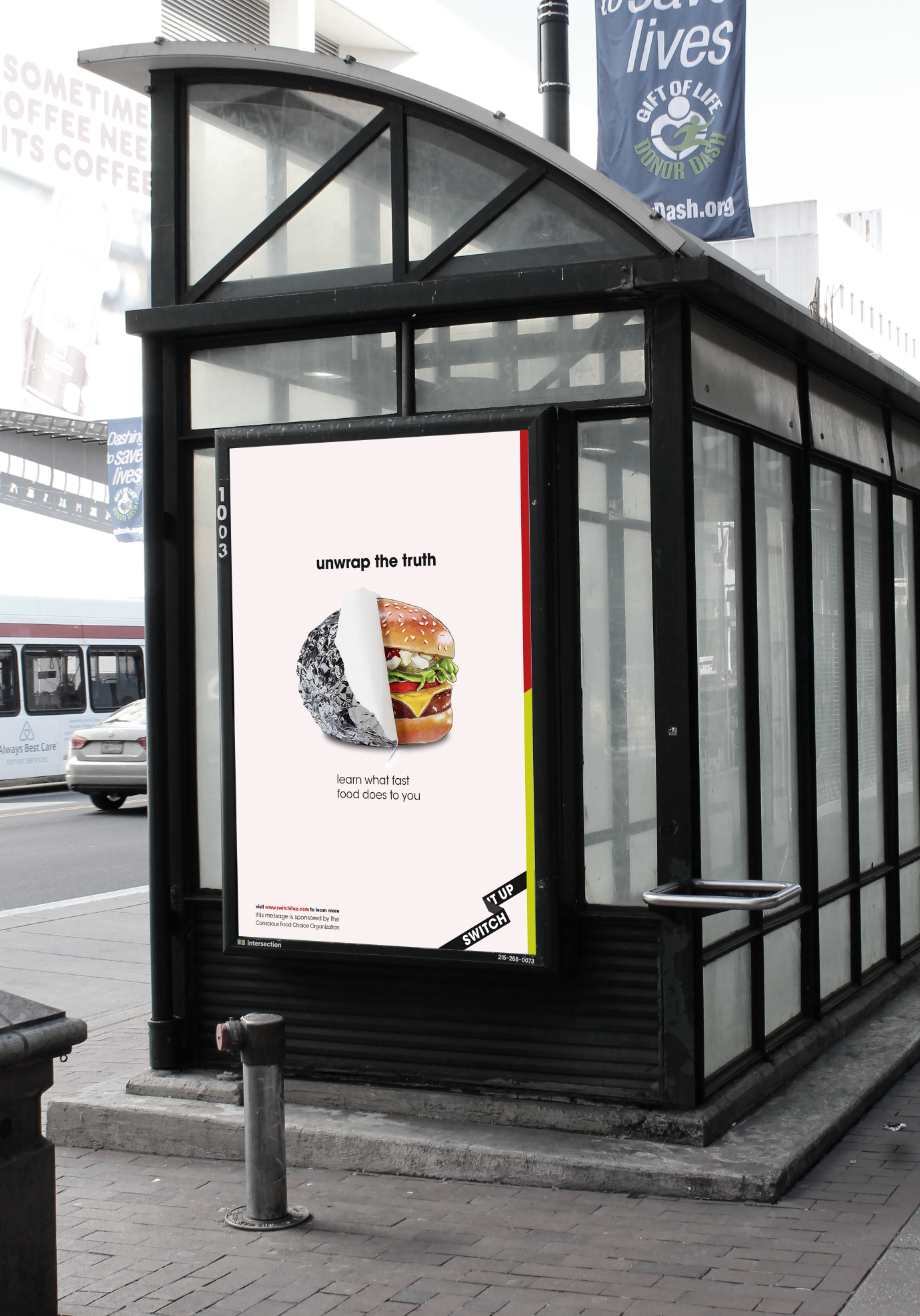 "Exposing the Bad" Posters
Front & Back series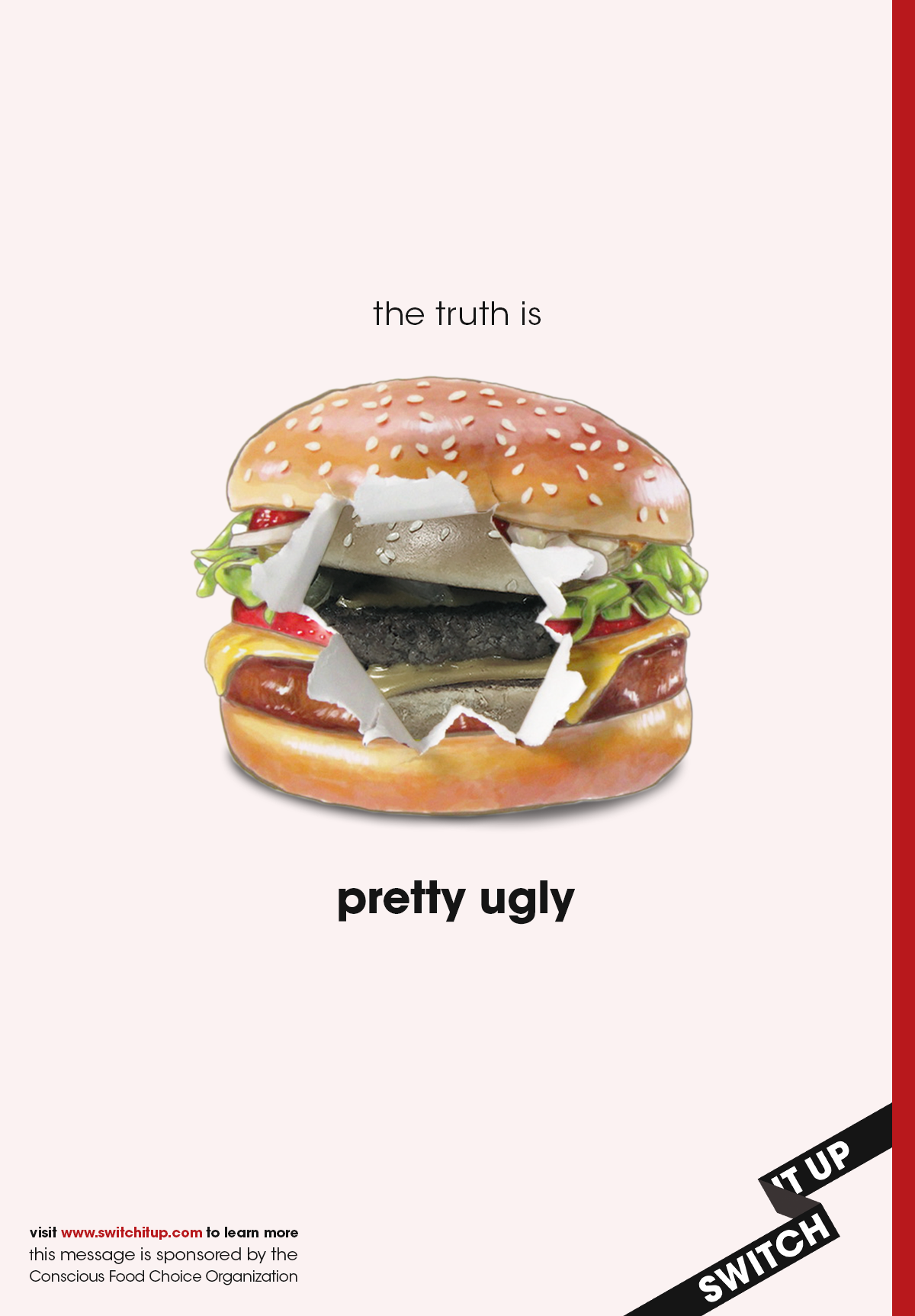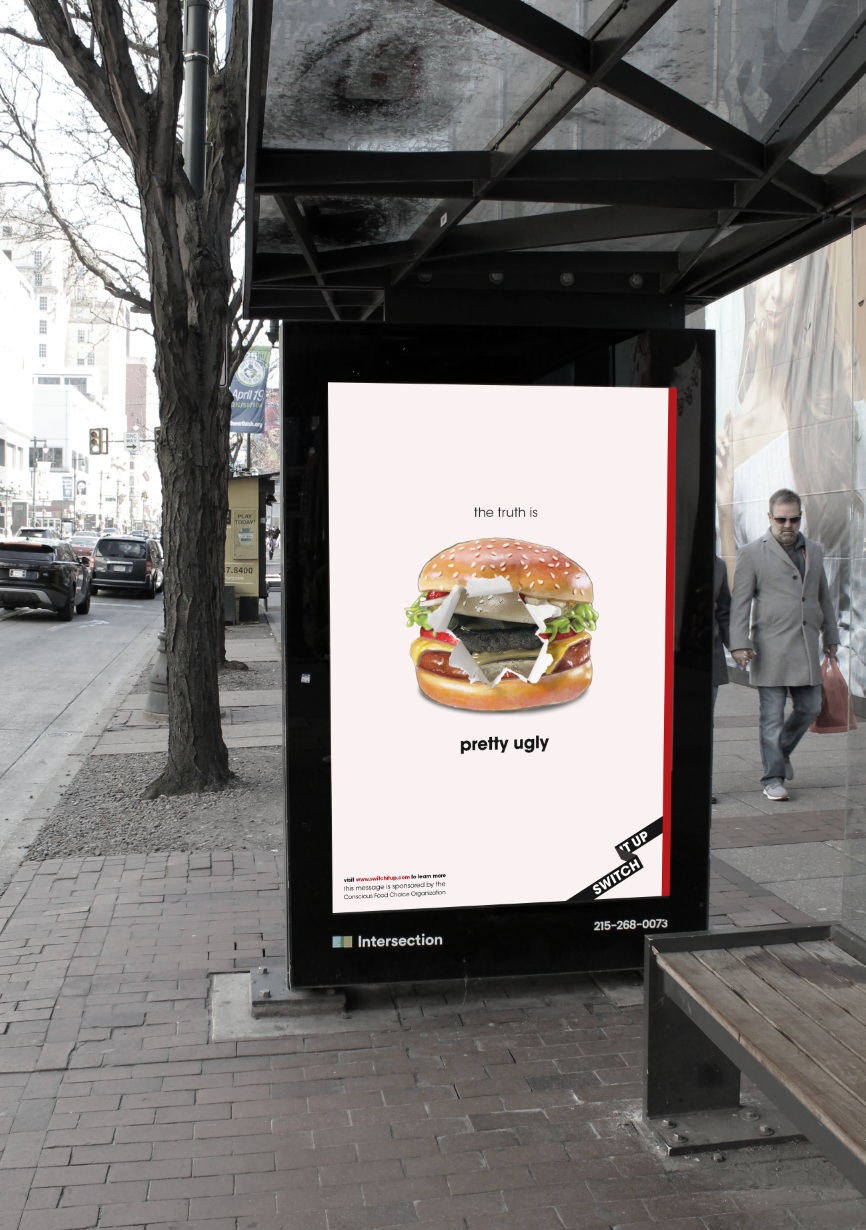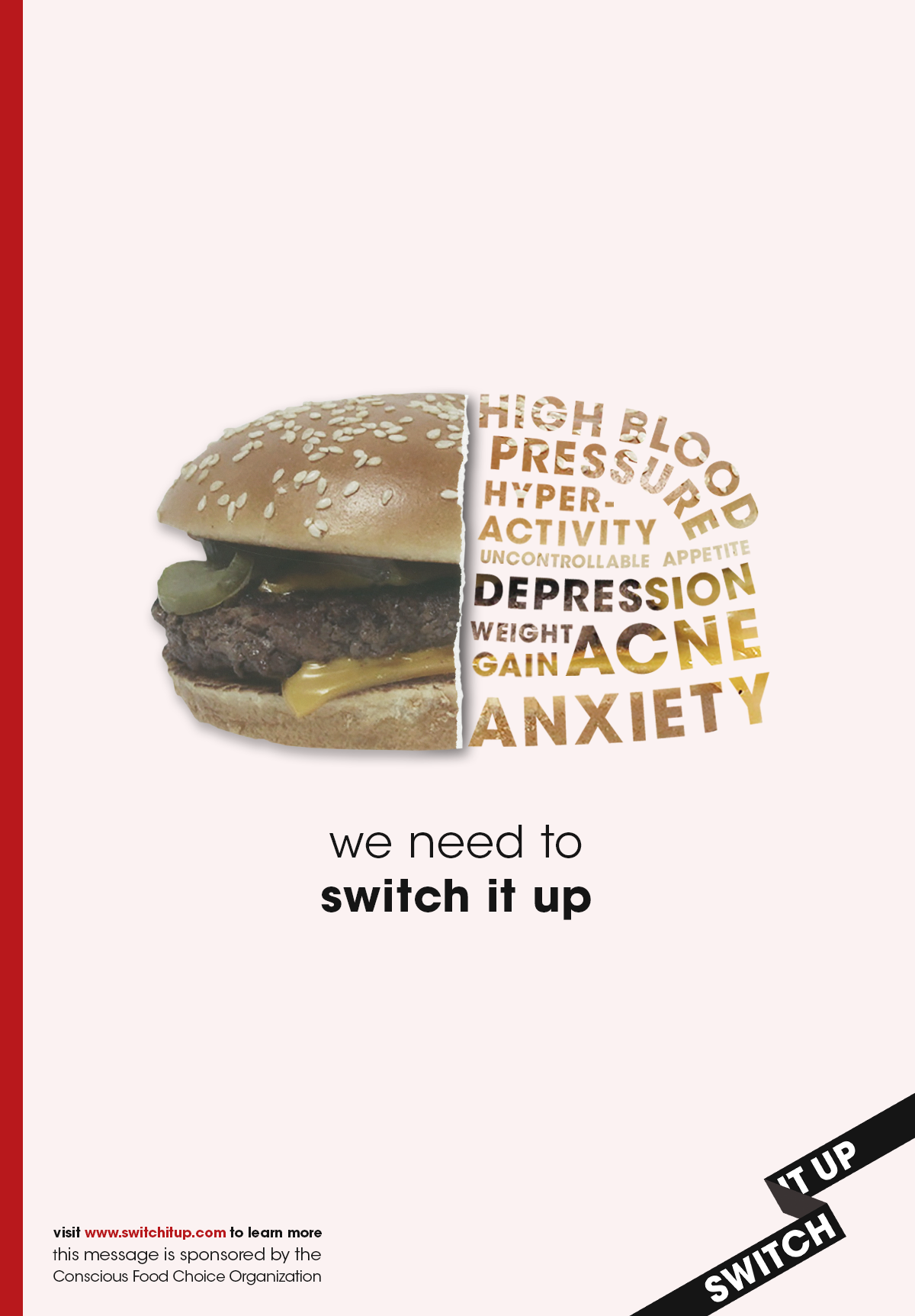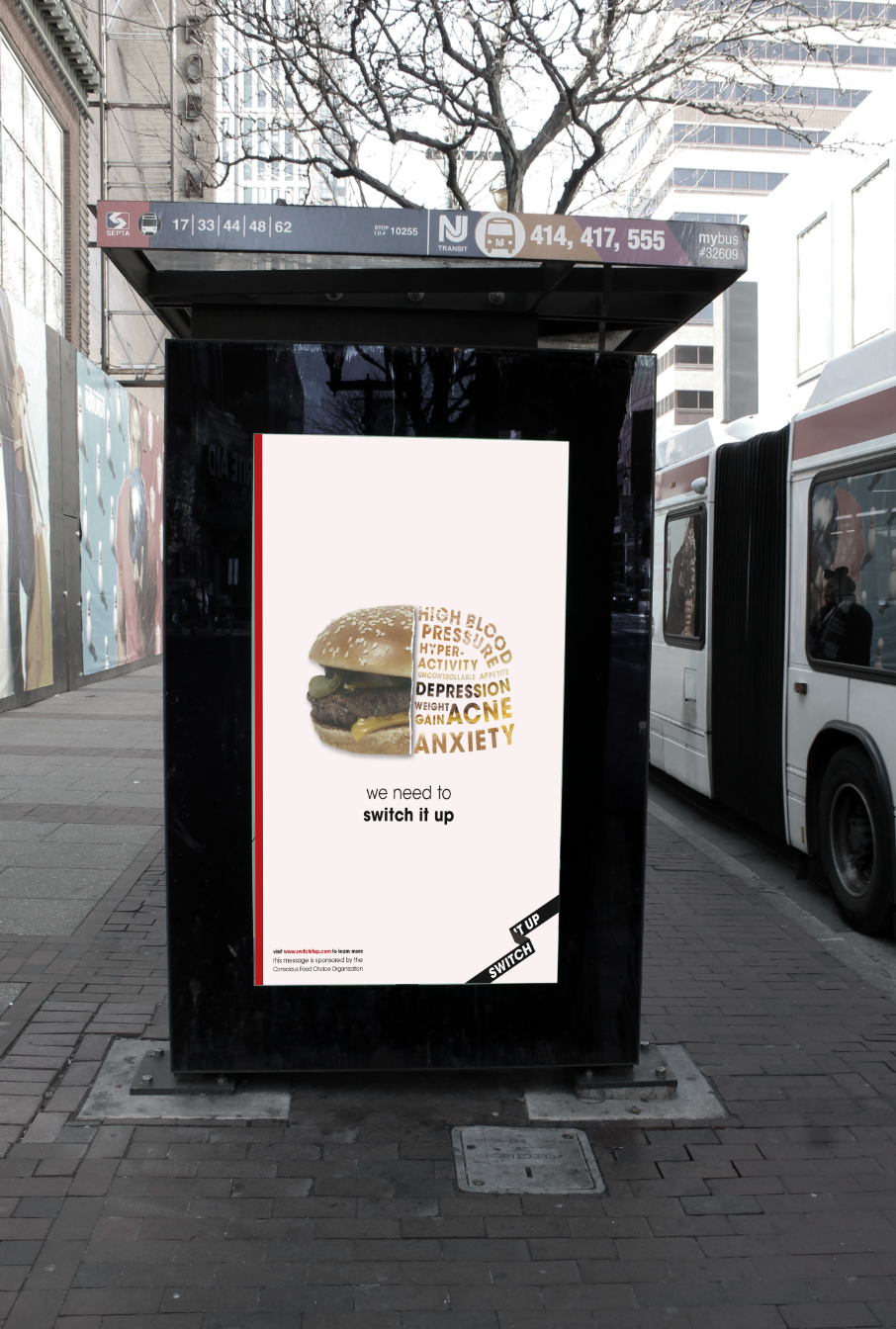 "Discover the Good" Poster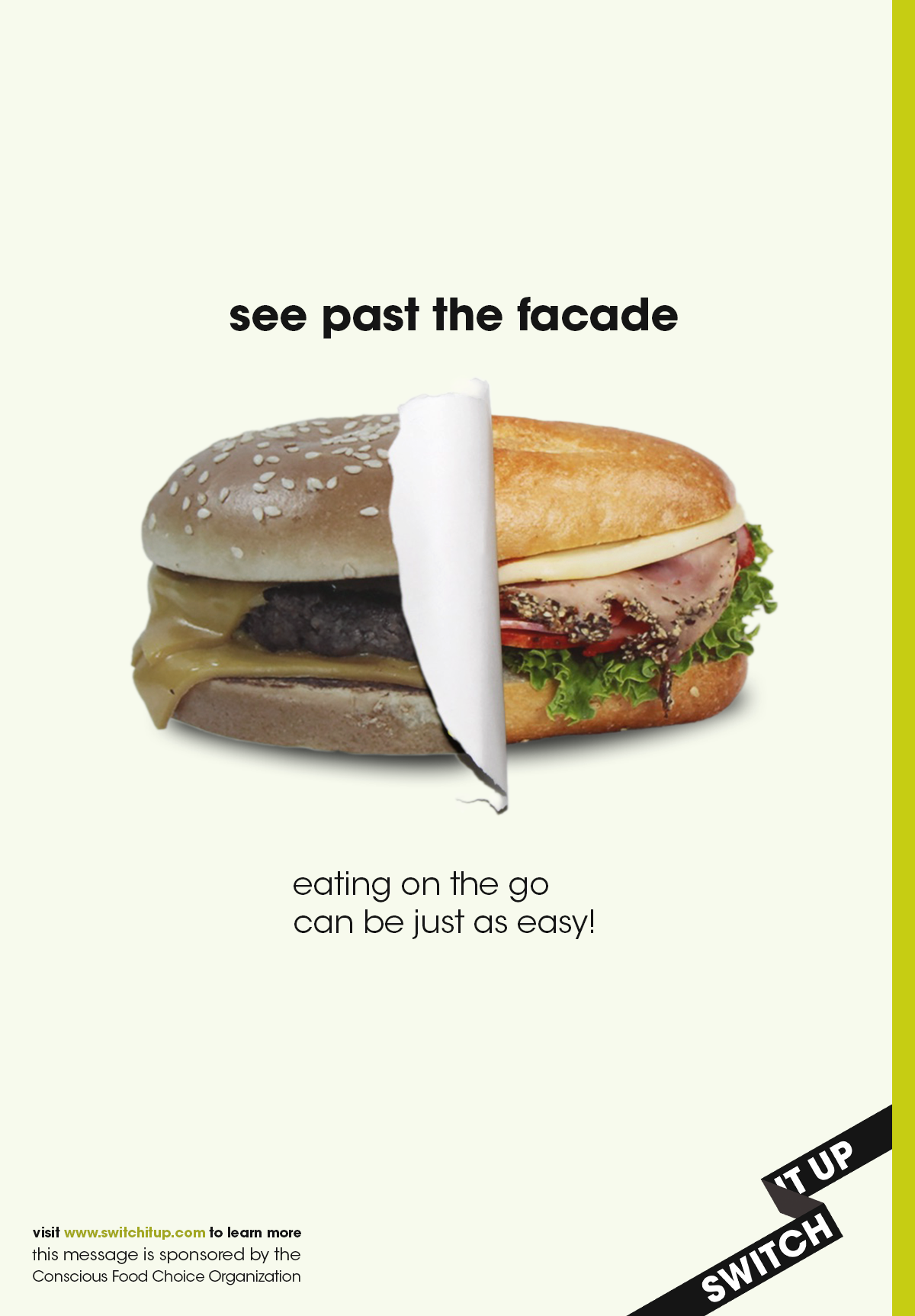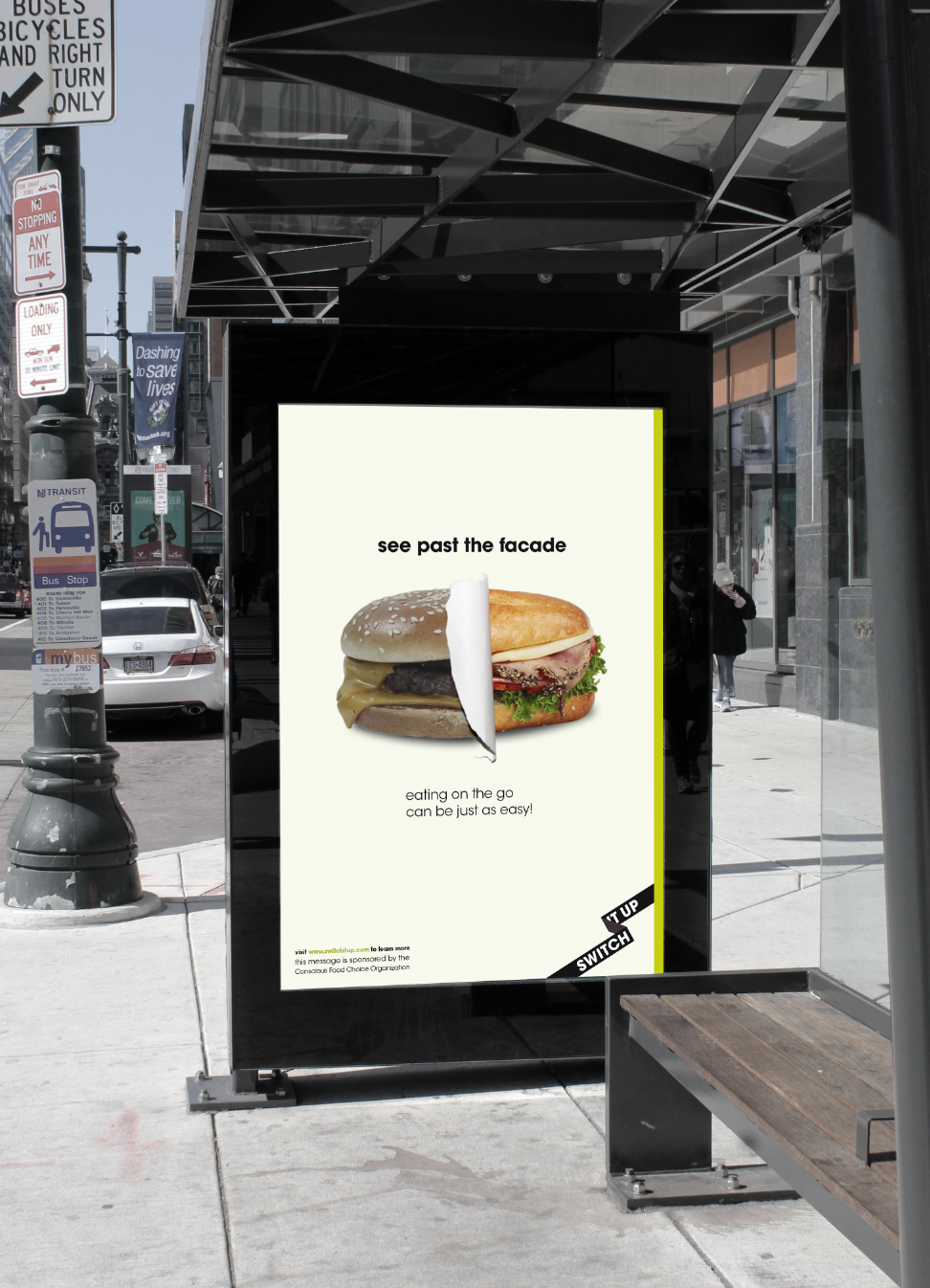 Animated Billboard
Two still image mockups & animation
The billboard development process went through different versions of sketches and storyboarding to convey the overall messaging of the campaign into a 9 second animation.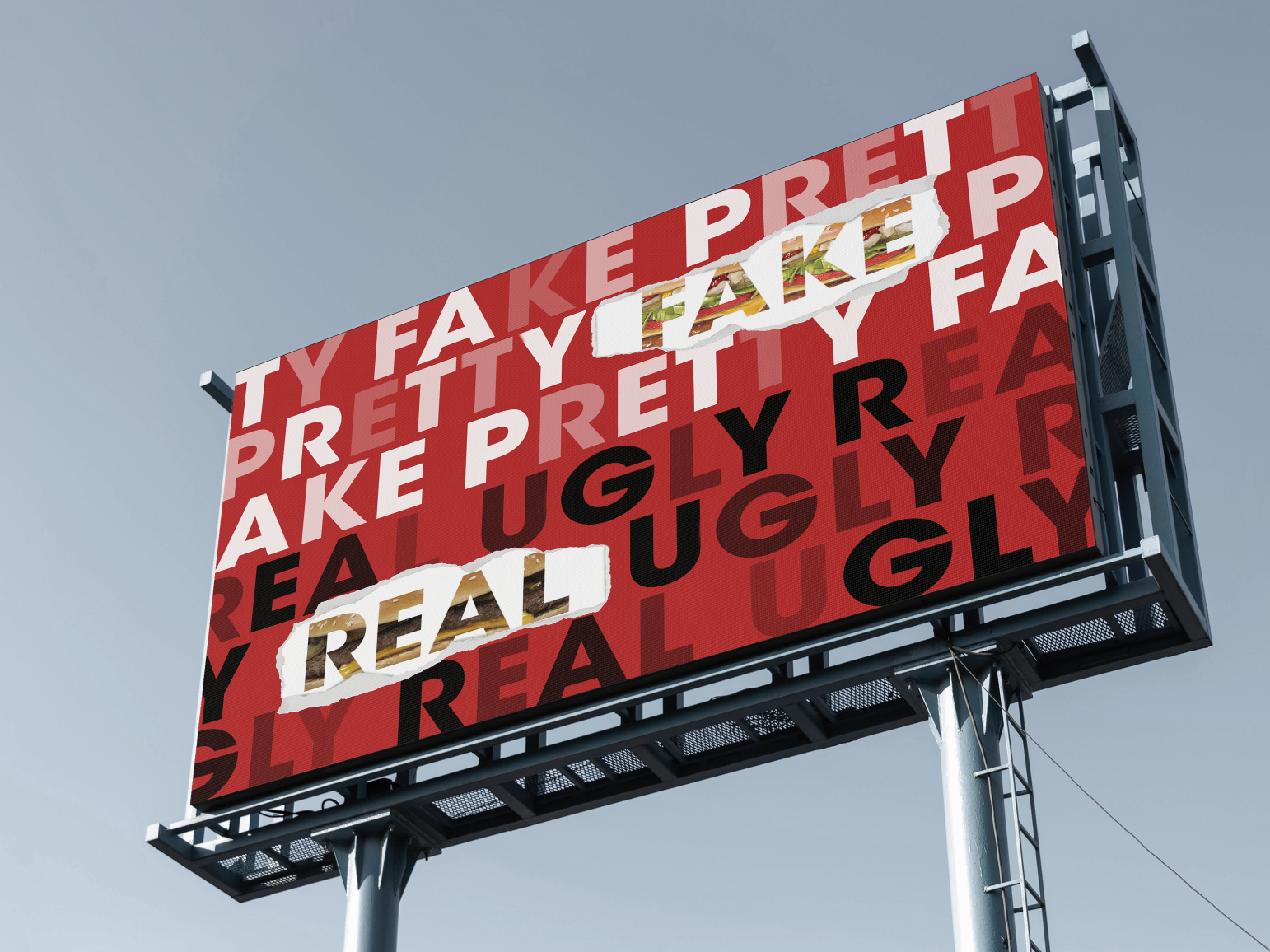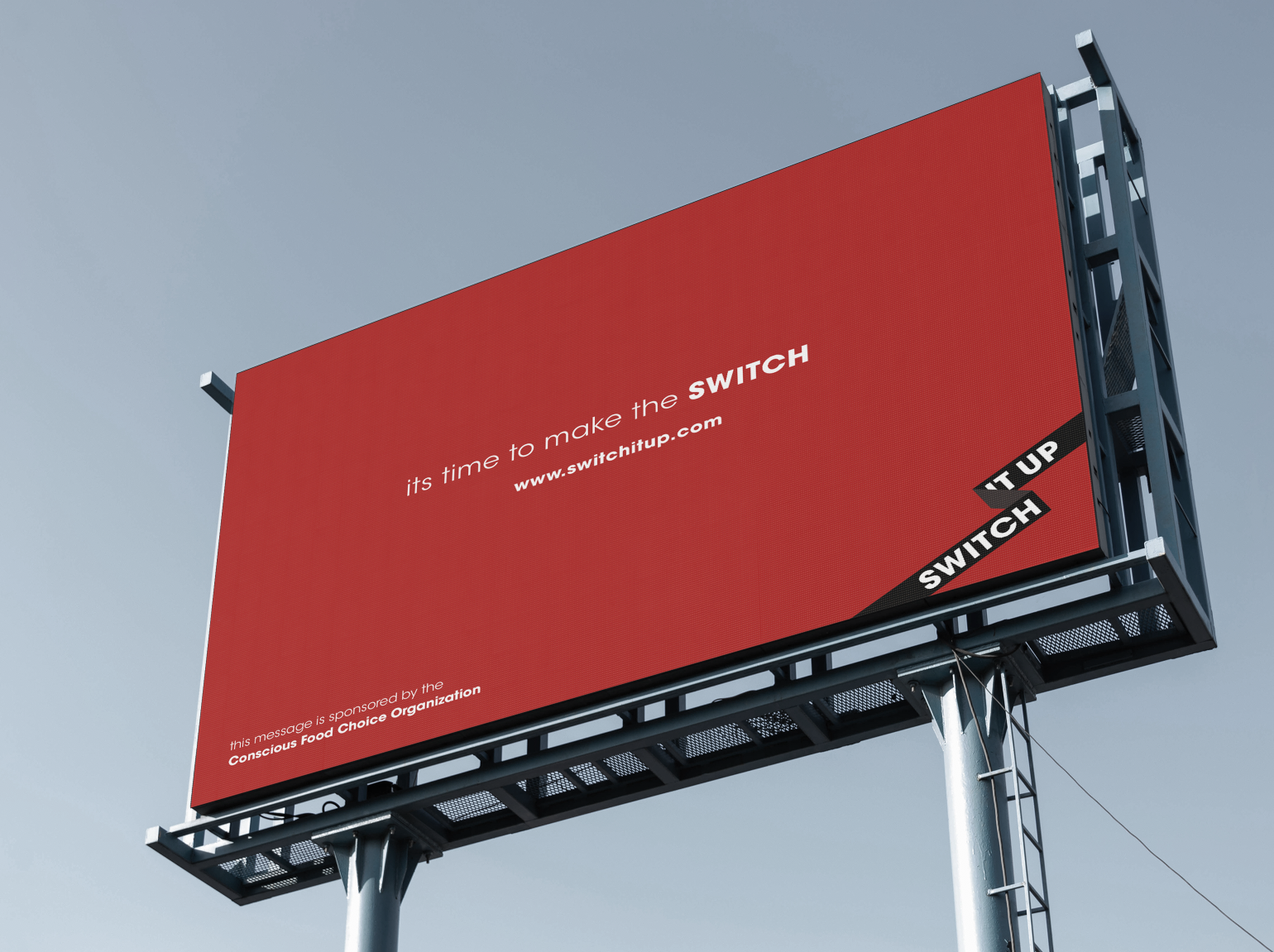 Logo & Imagery
Left: Switch It Up logo
Right: Main food imagery. Unhealthy looking burger photograph (left), appetizing burger illustration (center), healthier looking sandwich (right)