Typography Studies



Typographic studies based on a short story and a typeface. These projects highlight the use of strong grid structures and linear motifs.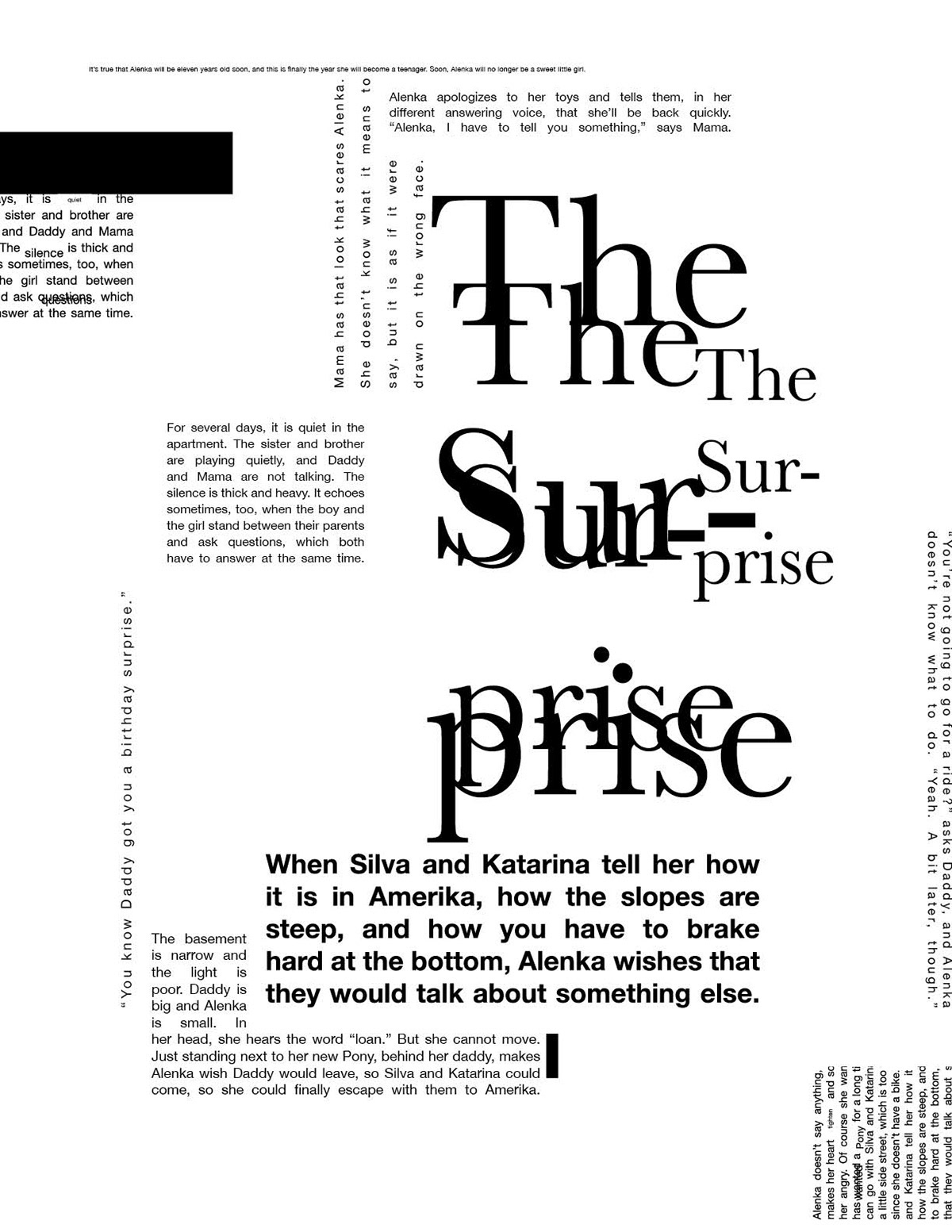 "The Surprise", Study 1: this grid-based poster emphasizes different parts of a short story called "The Surprise", by Lili Potpara, using different styles of typography to highlight important moments throughout the plot line.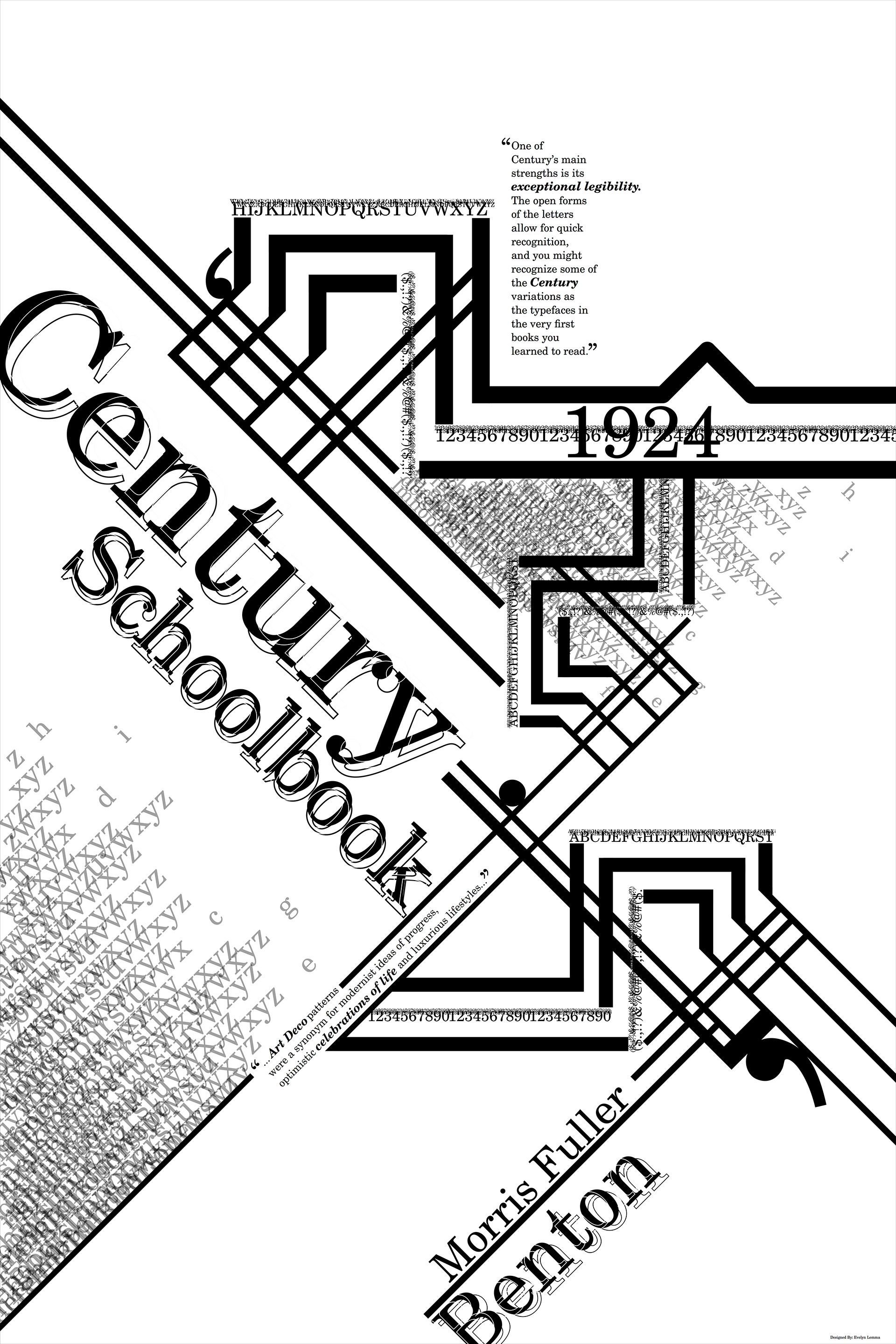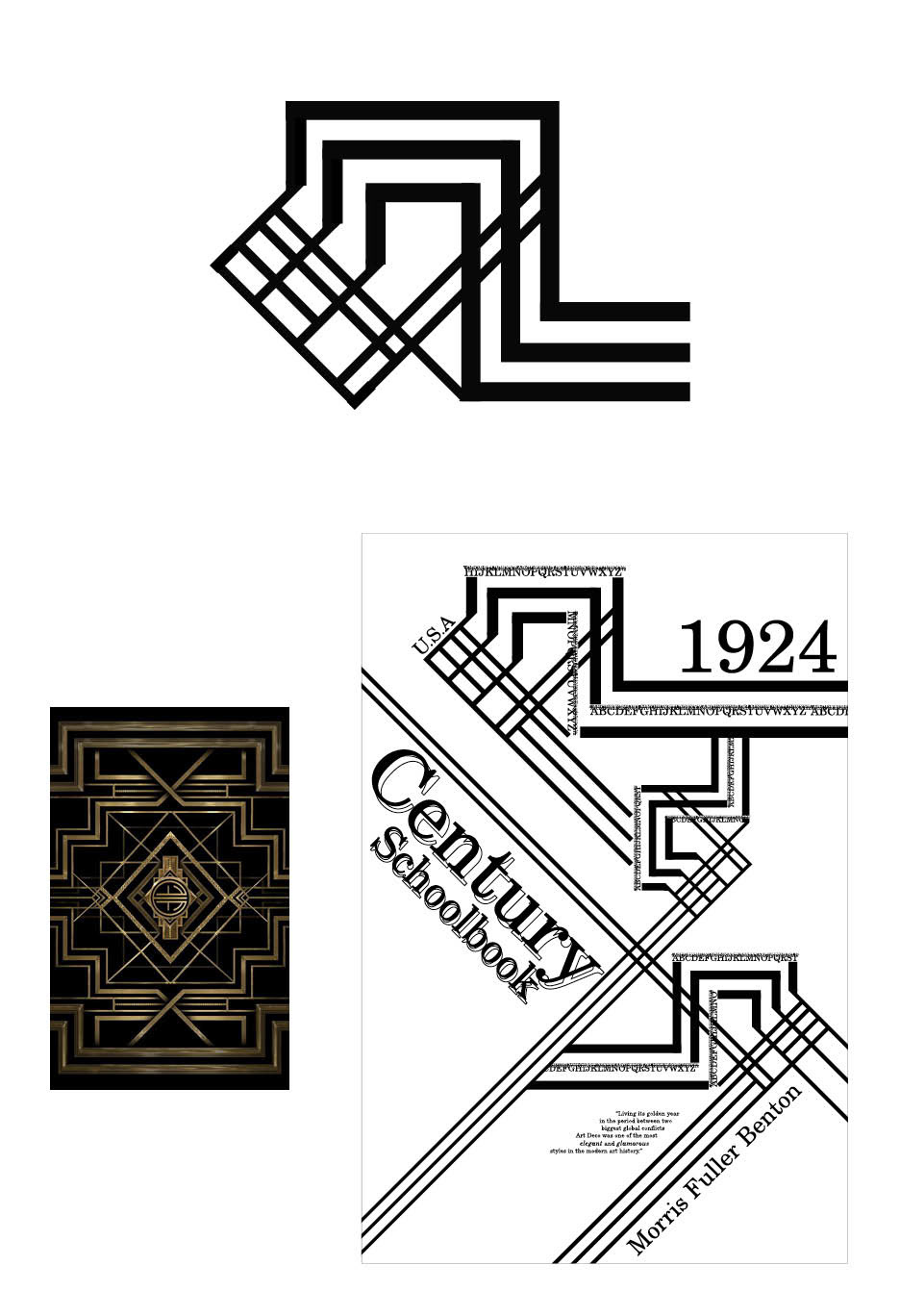 Century Schoolbook Poster, Study 2: this geometric poster features the upper and lower case alphabet in the Century Schoolbook typeface. The module used throughout this piece was inspired by Art Deco motifs.